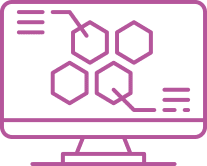 Evidence-Based
Long-term academic research with practical application for best-standard newborn care
Support for Term Babies
Know how to help the mother-baby dyad with skin-to-skin, for less stress and successful breastfeeding
Ideal Care for Premies
Life-saving care on optimal feeding and bonding, creates the ideal brain and nervous system development
Premie- Focused Kangaroula Care
Neuroseience Improves Neonatal Outcomes!
This Health Professionals Workshop will super-skill labor and delivery nurses, NICU nurses and midwives in the neuroscience of birth, transition and early physiology — in order to better meet needs of the developing brain of the preterm baby and improve long-term neonatal outcomes. This science includes specifically the parents' role in regulation and maternal neuroplasticity. Derived from basic principles, enhance your counseling skills, the ability to support in various adverse outcomes, as well as the providing practical support for very early breastfeeding of preterms. Accomplishing this results in empowerment of parents, and increased efficacy of mothers. This course is also for Certified Kangaroulas.
Kangaroula Training teaches...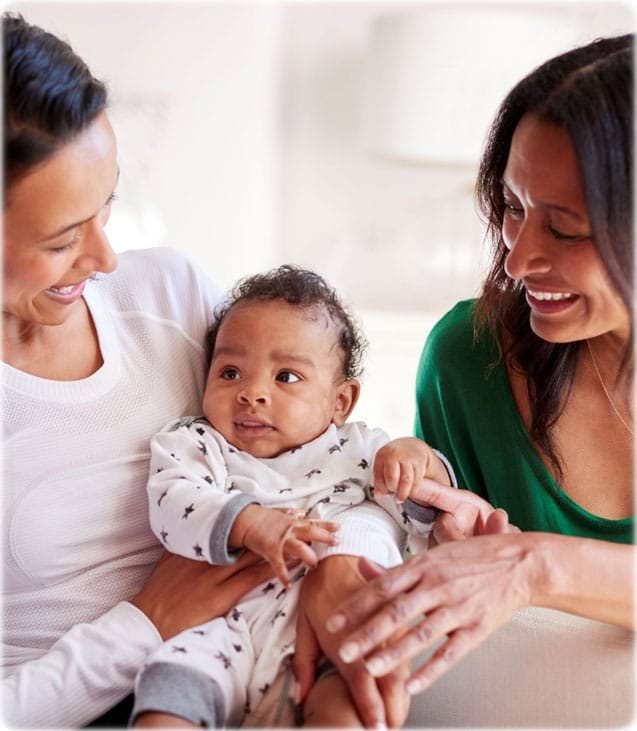 Overview of a Customized Health Professionals Workshop:
Brain development of the fetus and the newborn, including key role of skin-to-skin contact
Practical application for unstable and very small neonates
Significant and practical involvement of parents in all aspects of care of very small neonates
Counseling skills and content for parents, also for severe morbidity and mortality
Specific support for early feeding, suckling and subsequent breastfeeding, as well as p

arental needs after discharge

Re-orienting the ethos of the NICU to include parents in care

Didactic lectures and hands-on demonstrations with mannequins (and if h

ospital

 allows, with parental consent, NICU or 

step-down

 unit practicals are possible)

Typically offered over two full days (16 hours), with Dr. Bergman available for all follow-up questions

More on in-depth feeding and related practicalities, how to minimize stress and despair, and training on Immediate Mother Care (IMC), based on the published WHO study

Workshop fee 

is $4,000US daily, or lower fee for multiple days to $3,000US or $2,000US (each additional day lowers daily fee)
Options for Health Professionals!
Kangaroula Certification for Individuals
Join a Registered Kangaroula workshop to advocate for full-term infants then continue Personal Mentoring to be a Certified Kangaroula
Hospital Grand Rounds with Dr. Nils Bergman
Be a leading facility, updated on the value and application of Immediate Kangaroo Mother Care (IMC), for optimal health and development
Health & Medical Professionals Workshop
A
Kangaroula-customized workshop is the

best way to bring nurture science to your hospital, NICU or local birth center
Offer fantastic Kangaroula care, working with parents, to best support their babies' health and literally save lives. Start Now! 
"My expectations were that this was a training that would be really geared towards birth workers only, but that was not the case. I felt my expectations were surpassed in all the brain science education. I love the idea of nurture science."
"Everything about the workshop worked well for me. I was concerned when it was moved to an online course that it would not hold my attention as well but the curriculum was so fascinating and the format worked out really well. I enjoyed every second!"
"Thank you so much!! Your knowledge, research and experience is so unique and it is so very needed to create better outcomes for our tiniest humans and their parents. Thank you for all you do!!!"
"This was such a wonderful course! It really went above and beyond any expectations that I had. It was a very helpful course to reignite my passion for this work and to help me give a confident, evidence-based voice to many of the topics that I hold dear to my heart."
"Brilliant to hear case studies proving the time right after birth and the connection between mother and baby are the most significant in improving health outcomes, assure optimal brain and nervous system development, and maximize breastfeeding success. The Bergman's work globally on the ground with decades of research is deeply significant for all birth workers to advocate for mothers and babies in the most informed, proven way. So empowering!"
A Kangaroula speaks for the baby's needs, minimizes stress for a more peaceful transition, and empowers a mother to read the baby's signals. How the baby's brain is wired matters for coping, which is especially important for small or preterm babies.
Conversely, a very stressful birth can mean a baby is epigenetically wired in a way that can lead to negative effects in adulthood. This can be minimized by zero-separation of mother and baby as the familiar SAFE PLACE and caring for for them as ONE.
Kangaroula training brings value...
Grand Rounds with Dr. Nils Bergman:
Advanced professional expertise and skills to fill a gap where best practices for babies health are often lost.
At the key times of birth and just after, effective Kangaroula care highly impact babies' early development, as well as health and 

well-being

 through their entire lives.
From the babies' view, everything just changed: dark to light, peaceful to noisy, held tightly to being un-contained, having to breathe themselves, and needing to learn to suckle and feed. What happens right after birth either enhances health or is a detriment to development.
Dr. Nils Bergman and is wife Jill Bergman are exceptionally inspiring trainers with decades of work in the field, experience teaching nurturescience globally, and expertise from overseeing a massive WHO study on Kangaroula care that inspires all to do this work!
In-person Grand Rounds ($1,000US fee) includes 

one hour of section and one hour of live Q&A

Virtual Grand Rounds ($500US fee) includes one-hour of pre-recorded content sent ahead (available to watch three times total) plus one additional hour of in-person online Q&A
Kangaroulas are the voice of advocacy for babies - for primal health, nurture science and neuroscience. Training your staff saves lives and assures best development.
Dr. Bergman's passion starts with "skin-to-skin" contact of mother and baby. He qualified in Cape Town, South Africa, then worked as a Manama Mission doctor in Zimbabwe. With midwife Agneta Jurisoo, he developed and implemented Kangaroo Mother Care (KMC) for premature babies. Since then, the ongoing research has been presented as keynote lectures at conferences in six continents. 
Jill is passionate about helping parents and their babies get the best start in life. She is an advocate, a voice for the newborn. She received her Teachers Diploma from the University of Cape Town, South Africa in 1983. She taught in Zimbabwe and South Africa and lectured at the teachers training college. She has supported the work of Kangaroo Mother Care (KMC) since 1988, and played a key role in her full-time capacity since 2000.
Frequently Asked Questions
Other Programs Offered by BirthWorks
Are you a birth or medical professional
looking to enhance your skills?
We offer continuing education for Midwives, Labor and Delivery Nurses, OB/GYNs … Birth professionals often join our workshops to enhance their skills. We also offer
cross-certification.