A Spiritual Approach
Honor the deep significance of a loving mother-baby bond for health
Ongoing Mentorship
Grow into a fantastic postpartum doula with personal support during your journey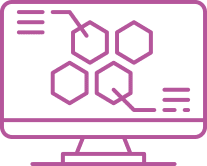 Evidence-Based
Dive deep into science of primal health, bonding, skin-to-skin contact and breastfeeding
Are you seeking Postpartum Doula training
that resonates and connects deeply with you?
Have a life-long impact on the baby and family by offering reassurance, love and emotional support in the early weeks of parenting. What you offer is grounded in best-practices of science. ln addition to their gratitude, your impact continues throughout their lives
Our Postpartum Doula Certification is
straightforward, comprehensive and flexible.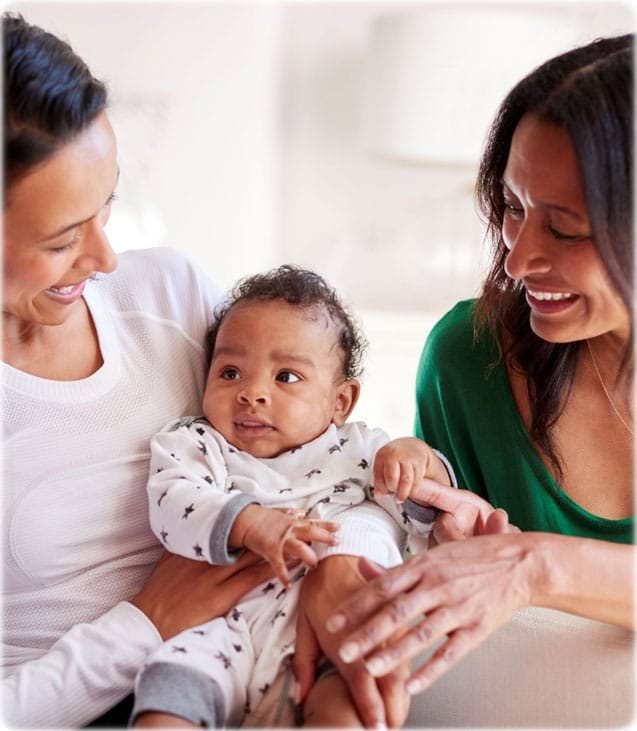 Our Postpartum Doula Certification is straightforward,
comprehensive and flexible.
You do home study for part, get mentored and attend a workshop
Take up to one year to complete your certification.. you end up needing more time, an extension assures your completed work counts.)
In-depth training includes a live workshop (virtual or in-person)
You get Personal Mentorship through your training period
Join an organization that believes in our innate birthing abilities!
The BirthWorks Postpartum Doula Training and Certification Process is Easy!
You choose to start with the Workshop or your online learning.
Register & meet your Mentor
Find a postpartum doula workshop
Complete at your own pace
Be best prepared to support families during a transformative time. Start Your Journey!
"Thank you again for coming to California to teach this amazing philosophy of birth. I have been changed by this experience and I am forever grateful to you for that!"
- CA
"Once I decided I wanted to be a postpartum doula and serve new mothers and their families, I did a lot of research to find a program that aligned with my philosophy and would be flexible for my life as a mother to a 9 month old. As soon as I saw "Birth is Instinctive" on the website, my interest was peaked. Here was a program that was all online, a big seller for me, with such a holistic, physiological approach to birth and postpartum care. The reading list was amazing, the staff responded to me promptly and with care, my mentor was always just an email away. The program furthered my admiration and respect for newborn babies and mamas. It deepened my conviction that babies are wise, and postpartum mothers and their families are so deserving of respectful, heart-centered care. That's the most important lesson the program taught me, and it's something I carry with me to every client and in all my interactions with people. "
- Emily Parekh
"When the transition from the womb to the outside world is smooth, the baby feels safer and happier. Then, the baby's development is optimal and the mother can relax and feel more confident as a parent."
BirthWorks Postpartum Doula Certification concepts include:
BirthWorks Postpartum Doula Certification concepts include:
How a human-values approach to postpartum care and parenting is the ideal
Significance of mental health, deep listening and acknowledging feelings and needs, to help heal and empower new parents
How to praise the new mother and build trust in her instincts
Importance and physiology of breastfeeding for baby and mother health
Deeper significance of mother-baby skin-to-skin contact and impact on breastfeeding success and optimal health of babies
Primal behaviors, innate fetal agenda and child development
Importance of sensory integration between the mother and the baby
Six sleep states of babies to help understand normal newborn behaviors
Surrendering to what is, to make the "fourth trimester" more smoothly
Discovering your best self in this role and growing your postpartum business
Are you already a certified Postpartum Doula?
BirthWorks offers many ways to enhance your career including advanced doula trainings to become a Kangaoroula and cross-certifying with BWI, if you earned certification from a different organization before. Also, if certified with BirthWorks in the past re-certifying with us, advanced doula trainings to become a Kangaroula, and cross-certifying if you are already certified through another organization.
Other BirthWorks International Programs You Might be Interested in
Are you a birth or medical professional
looking to enhance your skills?
We offer continuing education for Midwives, Labor and Delivery Nurses, OB/GYNs … Birth professionals often join our workshops to enhance their skills.We also offer
cross-certification
.