We believe mothers already know how to birth, you facilitate that uncovering to create healthier, happier births
Ongoing Mentorship
Personal support through your entire accelerated training process to your double-certification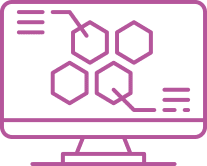 Evidence-Based
Academic science methodology and approach make you a credible and confident birth doula and educator
Gain so much from dual BirthWorks professional certifications
be with your clients from pregnancy to birth!
ACED is the best of BirthWorks Philosophy and Approach combined into one workshop and training program. Serve clients in a big way by learning inspiring and visionary ways of supporting families!
We offer a
straightforward, comprehensive and flexible

ACED Certification Process.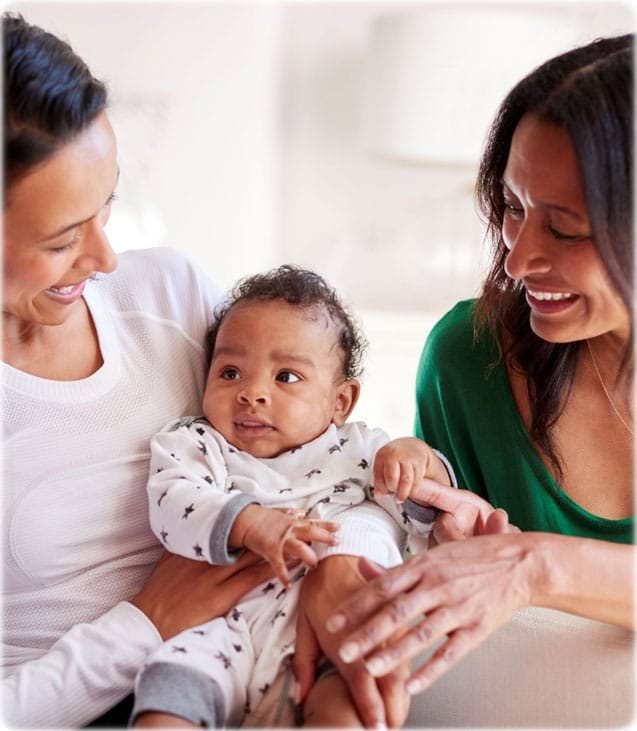 We offer a straightforward,
comprehensive and flexible

ACED Certification Process.
Our ACED Trainings are held online or in-person
In-depth training includes one Accelerated Workshop and home study
Mentorship throughout your training – personal support from start to finish!
Take up to 30 months to complete your Certification (an extension assures your completed work counts, if you need more time)
Join an organization that believes in our innate birthing abilities!
BirthWorks Accelerated Training has three parts!
You choose to start with the Workshop or your online learning.
Register & meet your Mentor
Complete at your own pace
Support families to discover birth choices during pregnancy & see them realized in birth! Start Your Journey!
"Thank you for this wonderful experience! I feel I have the opportunity to put a lifetime of experiences to wonderful use with this ACED Workshop as a foundation to help bring about wonderful birthing experiences for months to come."
"The ACED Workshop went further than I thought with the practical exercises, sharing with the group, art work, discussions over videos, role games. I feel more prepared to give a class and be a doula than I thought I would."
"I'm so happy that the ACED Workshop focused on love and energy and I am very excited that many of the techniques are based on intuition as well as the learning we gained as students. I also loved the hands on experiential approach to learning that is novel! Thank you! Thank you! Thank you! I am so excited and feel so driven and inspired to grow as a doula and childbirth educator."
"I benefited from the mix of modalities: AV, lecture, small group discussions from women's related personal experience, and multisensory experiences of content. Thank you so much for a fabulous workshop and your personal hospitality."
"The ACED Workshop was so much more than I had expected, even more holistic and positive. I loved the pelvic body work, feelings, the Breast is Best DVD, work about mothers, grief –all of it! Thank you for an amazing workshop."
"The ACED Workshop was very informative and intense. I liked our smaller class because we had a lot of great time to connect."
"Thanks for coming all the way to New Zealand to share with us your passion! It's inspiring to meet people like you Cathy! It gave me trust and faith in my ability to give birth to my baby."
"The ACED Workshop met all my needs and even those I didn't know I had! The pace of the workshop was very good – not too fast or slow. It was very comprehensive in all ways: modelling class activities, returning to philosophy, using energy, techniques and human values, and more. Thank you so much. This has all been fantastic!"
We help women have birth experiences that bring joy for the rest of their lives! Teaching women about the labor/birth process is straightforward: the challenge is to help women believe they're born already knowing how to give birth. You can inspire women, with any birthing background, to deeply know what is best about where and how they can best birth.
In this Accelerated Childbirth Educator & Birth Doula Certification you learn...
In this Accelerated Childbirth Educator & Birth Doula Certification you learn...
Optimal Pelvic Positioning and Pelvic Bodywork' relation to labor progression
To decrease stimulation of the neocortex during labor
The deep significance of the microbiome, birth physiology, and Primal Health
The power of positive energy around a birthing woman
Non-pharmalogical and other comfort measures for labor and birth
To trust in birth as an instinctive process
To Understand the physical, emotional and spiritual aspects of giving birth
Our unique Human-Values approach to supporting labor and life
To Find yourself as a birth professional and get support to grow your business
Already Certified in Another Program?
Other BirthWorks International Programs You Might be Interested in
Are you a birth or medical professional
looking to enhance your skills?
We offer continuing education for Midwives, Labor and Delivery Nurses, OB/GYNs …
Birth professionals often join our workshops to enhance their skills.</br>
We also offer cross-certification.